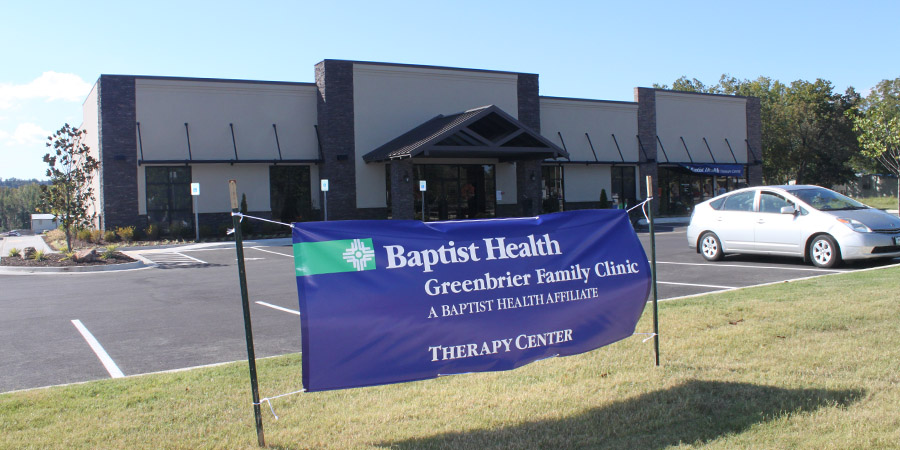 Location
49 South Broadview Street
Suite 1
Greenbrier, AR 72058
United States
Greenbrier Family Clinic offers a wide range of medical services for the entire family serving the healthcare needs of Greenbrier and surrounding communities. We are family-orientated clinic. Our doctors are compassionate and truly care about what they do.
When you walk into our clinic  you are greeted by two of the friendliest ladies. They have been in Greenbrier for years and it is like our patients are friends just coming for a visit. Everyone in Greenbrier knows everyone, we love taking care of the people in our community. All of our employees have been here for years and they love the people in Greenbrier.
We offer care coordinators who assist in general patient health, diabetes and nutrition. We also try to help our patients with billing questions when they arise. We encourage the use of our patient portal, MyChart. It is so nice to able to see everything in your own chart, labs, test results. You can even email the nurses if you have any questions and they answer back. Who doesn't like to text?
Our three physicians have been here for over 25 years taking care of Greenbrier and the surrounding communities . We are open 8 am to 8 pm for your convenience. All three of our physicians take turns performing athletic exams for over 600 children per year, free of charge, so no child will be left out of playing sports. Our physicians love giving back to our community.  We strive to have state-of-art equipment and provide quality care.
We are conveniently located next to McDonalds, across the street from MoJo's pizza.
Comprehensive Services
Adult Wellness Exams
Dermatological Procedures
Family Medicine
Imaging
Immunizations
Laboratory Testing
Management of Acute and Chronic Illness
Pediatric Care
Senior Health