Baptist Health Family Clinic-Perryville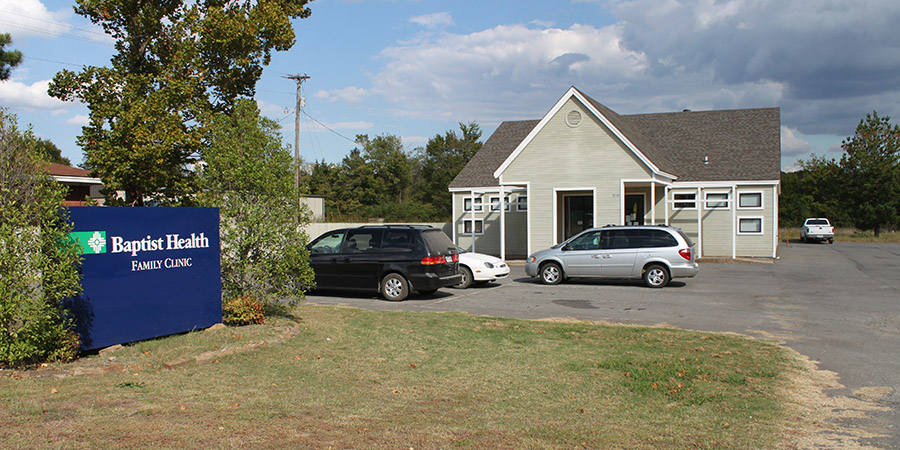 Location
518 Fourche Avenue
Perryville, AR 72126
United States
The friendly staff and providers at Baptist Health Family Clinic-Perryville help treat a wide variety of medical issues for the entire family. We offer a wide variety of services such as X-rays and EKGs.  Along with our staff of a Medical Assistant, Licensed Practical Nurse, and Registered Nurse, we provide care coordination services and have access to a registered dietician, free of charge for our patients with chronic conditions such as diabetes.
When arriving at the clinic, patients sign in at the front desk and are seated in the waiting room for a short time until a nurse calls them back to a room.
We are conveniently located on the main highway (HWY 10) in Perryville, between the two dollar stores, across from US Bank.
Comprehensive Services
Adult Wellness Exams
Dermatological Procedures
Family Medicine
Imaging
Immunizations
Laboratory Testing
Management of Acute and Chronic Illness
Pediatric Care
Preventive Health