Baptist Health Family Clinic-Malvern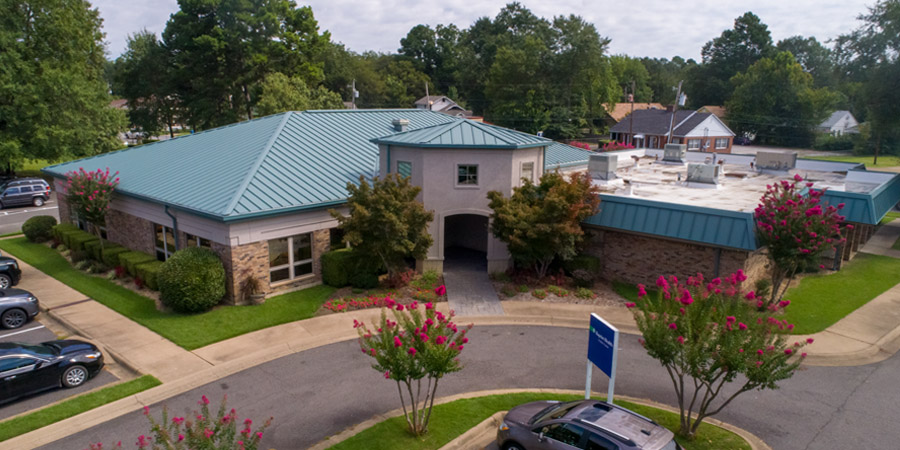 Location
1234 South Main Street
Malvern, AR 72104
United States
Baptist Health Family Clinic-Malvern strives to give our patients an atmosphere of them being a part of our family, and our staff truly thinks of them as being our family. We take it as an honor that they chose us to be their healthcare provider, that they entrust their health and wellbeing to us is something we consider a privilege and something we take the utmost importance of ensuring they get the best care possible. Our goal is to give the best possible care to all patients and hope when they are pleased with how well they were treated, they would want to bring their family and friends here too!
We always offer a warm, welcome atmosphere and patients always receive a warm greeting. We ensure that our waiting area is inviting, comfortable and clean. We also strive to be aware of a patient's time in the waiting room and keep the nurses aware of that, as well as making certain that anyone in distress receives a more immediate response from our staff.
Each of our providers have their own nurse that will be your nurse, so you will know who to ask for if you need to speak with someone. We have a lab tech that will be in charge of any lab work, two x-ray techs to service your radiology needs and an allergy specialist for allergy testing. We have a wonderful front office staff that are always available to help you with any of your account or scheduling questions. We offer care coordination for follow up care with our dedicated care coordinator.
Baptist Health Family Clinic-Malvern's mission is to deliver the best possible healthcare for all of Hot Spring County and the surrounding communities! We want all the residents of our communities to know that they have a premium place to come when they are in need of a healthcare provider and know that they will be taken care of.
Our clinic is conveniently located close to Malvern High School on Highland Avenue, the main street in Malvern, next to Young's Pharmacy.
We have extended our hours opening at 7 a.m. each morning to accommodate patient that may need to be seen before work or school.
Comprehensive Services
Adult Wellness Exams
Dermatological Procedures
Family Medicine, Imaging
Immunizations
Laboratory Testing
Management of Acute and Chronic Illness
Pediatric Care
Preventive Health