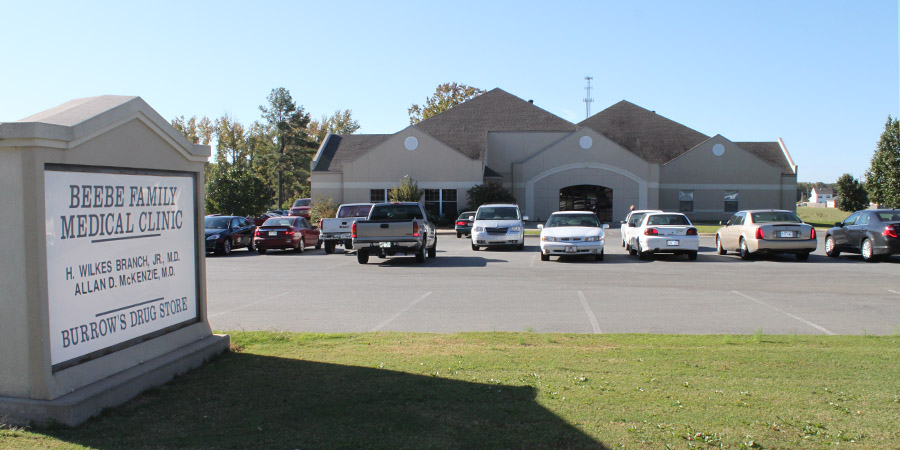 Location
47 Hwy 64
West Beebe, AR 72012
United States
At Beebe Family Clinic-A Baptist Health Affiliate, our mission is to provide quality patient services and respond to the changing health needs of our patients  with Christian compassion. We are more than a business, we are a healing ministry. We will improve the health of our patients by changing the way health care is delivered.
Patients are greeted with a smile! We have a large, comfortable waiting room. You can check yourself in through our patient portal, MyChart, or with our receptionists. They are amazing, kind and helpful and very accurate when entering information. We do have a full schedule and work very hard to meet our patients needs so there may be a short wait time.
Our clinic offers a wide range of medical services for the entire family. We have a Care Coordinator that provides education on diet, nutrition and exercise. The coordinator works with patients regarding care needed at home, help with questions about their medications and educate the patient on the importance of preventative care. We also have a pharmacist available that works with patients on their medication management. Our billing office is located at Practice Plus in Little Rock, they are fully staffed and able to answer any patient questions.
Comprehensive Services
Adult Wellness Exams
Allergy Testing
Dermatological Procedures
Family Medicine
Imaging
Immunizations
Laboratory Testing
Management of Acute and Chronic Illness
Pediatric Care
Senior Health