Baptist Health Family Clinic-Bryant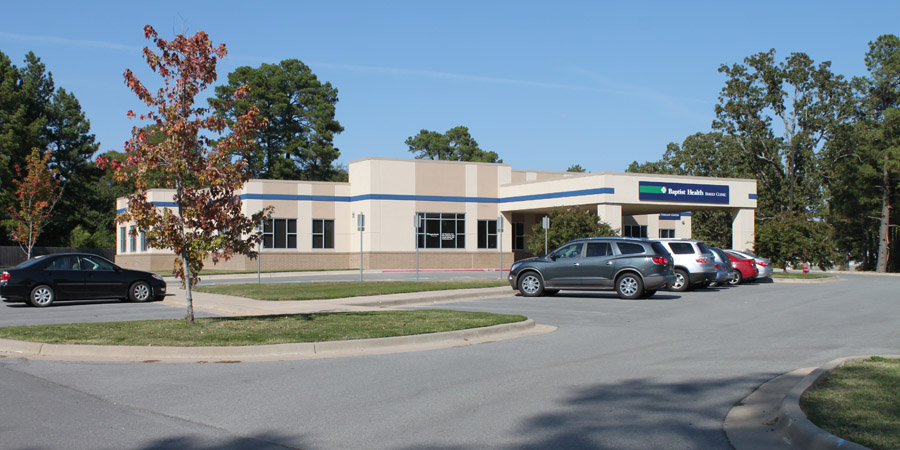 Location
4411 Arkansas 5
Bryant, AR 72022
United States
Baptist Health Family Clinic-Bryant offers a wide range of medical services for the entire family. Our providers really care about the health of their patients. They listen to the patients' concerns and explain their treatment options in great detail that's easy to understand.
Our patients are greeted as they walk in by our friendly front office staff who assists in getting the patient checked in, including updating any patient information. They are then seated comfortably in the well- or sick-patient waiting rooms. For our patients' comfort, water, reading material and educational television is provided. Once a room is available, the clinical staff will prepare the patient to see the provider by gathering necessary labs and pre-visit screenings. Once seated comfortably in an exam room, the patient will be visited by the provider to discuss health concerns. Once the visit is completed, the patient will check out with the front desk who will assist in scheduling any follow up visits.
We offer care coordinators who provide health education weekly and are a great resource for coordinating care and ensuring routine medical care is completed. We have an on-site patient accounts representative to assist with any billing needs. We also offer a behavioral health consultant who provides treatment for a wide variety of mental health, psychosocial, motivational, and medical concerns.
We are conveniently located on Highway 5 in Bryant across from Larry's Pizza.
Comprehensive Services
Adult Wellness Exams
Allergy Testing
Dermatological Procedures
Family Medicine
Imaging
Immunizations
Laboratory Testing
Management of Acute and Chronic Illness
Pediatric Care
Preventive Health