Baptist Health Comprehensive Care Clinic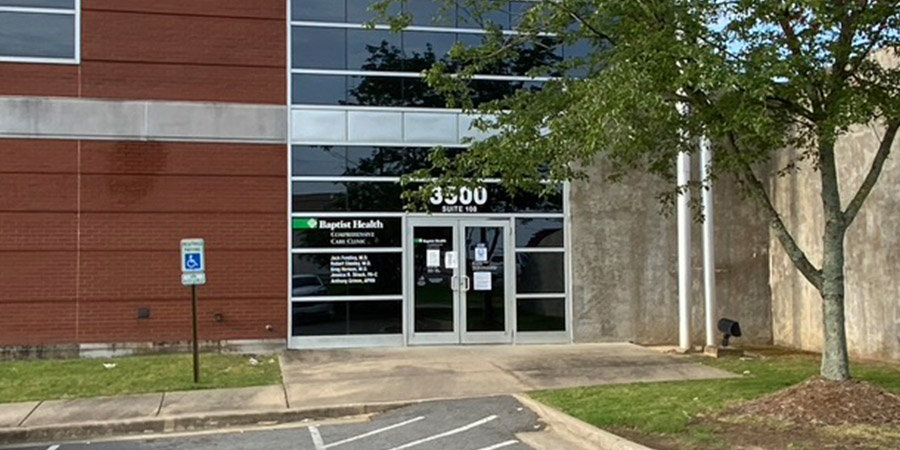 Location
3500 Springhill Drive
Suite 100
North Little Rock, AR 72117
United States
The providers at Baptist Health Comprehensive Care Clinic are established internal medicine physicians  using their expertise to treat seniors, provide adult primary care and facilitate transition of care from hospital discharges.
They will work closely with pharmacists, dietitians and other specialists to provide comprehensive, holistic care to patients 55 and older. In addition, the clinic has an on-site lab and digital X-ray equipment for their patients' convenience.
Baptist Health Comprehensive Care Clinic is conveniently located near Baptist Health Medical Center-North Little Rock.
We accept new Medicare patients.
Comprehensive Services
Adult and Elderly Wellness Screenings
Laboratory Testing
Management of Chronic Diseases
Prevention
Specialty Referrals
Transition of Care from the Hospital